Contact: Steve Oppenheimer steve@whitedogcommunications.com
This list will be periodically updated as I add more gear and remove sold items.
All sales are final unless otherwise agreed in advance.
Payment via PayPal preferred.
Reasonable offers will be considered.
Prices do NOT include shipping.
If you are in or near the San Francisco Bay Area, you can arrange to pick up a unit in person.
Condition ratings follow the guidelines used on reverb.com (see a description here).
All units come with required power supply or IEC AC cable.
---
| | | | | | |
| --- | --- | --- | --- | --- | --- |
| ITEM | CONDITION | PRICE | USER MANUAL | NOTES | DIMENSIONS |
| Alesis Midiverb III stereo multi-effects | Non-Functioning | $25 as is | Yes (print and PDF) | Looks excellent. Might just need a new external power supply. | 19" x 7" x 1⅞" (1U) |


---
| | | | | | |
| --- | --- | --- | --- | --- | --- |
| ITEM | CONDITION | PRICE | USER MANUAL | NOTES | DIMENSIONS |
| Alesis Wedge stereo multi-effects | Excellent | $150 | Yes | Refurbished | 6½" x 9⅜" x 2" (½U) |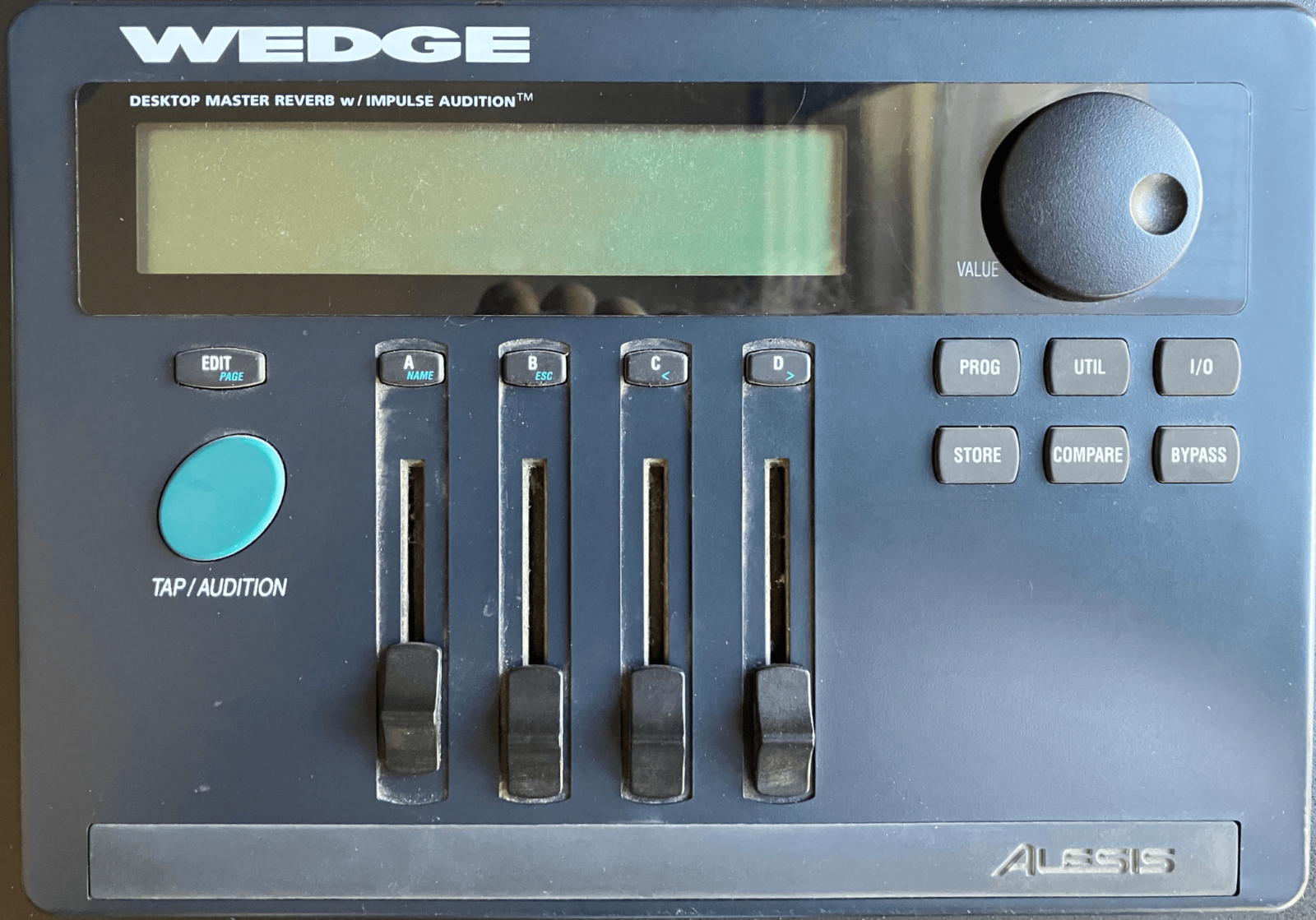 ---
| | | | | | |
| --- | --- | --- | --- | --- | --- |
| ITEM | CONDITION | PRICE | USER MANUAL | NOTES | DIMENSIONS |
| Aphex Model 110 Aural Exciter Type E | Very Good | $50 | No | | 8¼" x 7¼" x 1⅞" (½U) |


---
| | | | | | |
| --- | --- | --- | --- | --- | --- |
| ITEM | CONDITION | PRICE | USER MANUAL | NOTES | DIMENSIONS |
| Blue Snowball USB condenser microphone | Mint | $45 | Yes | Never used. With tripod. | 11" x 4½" x 4½" |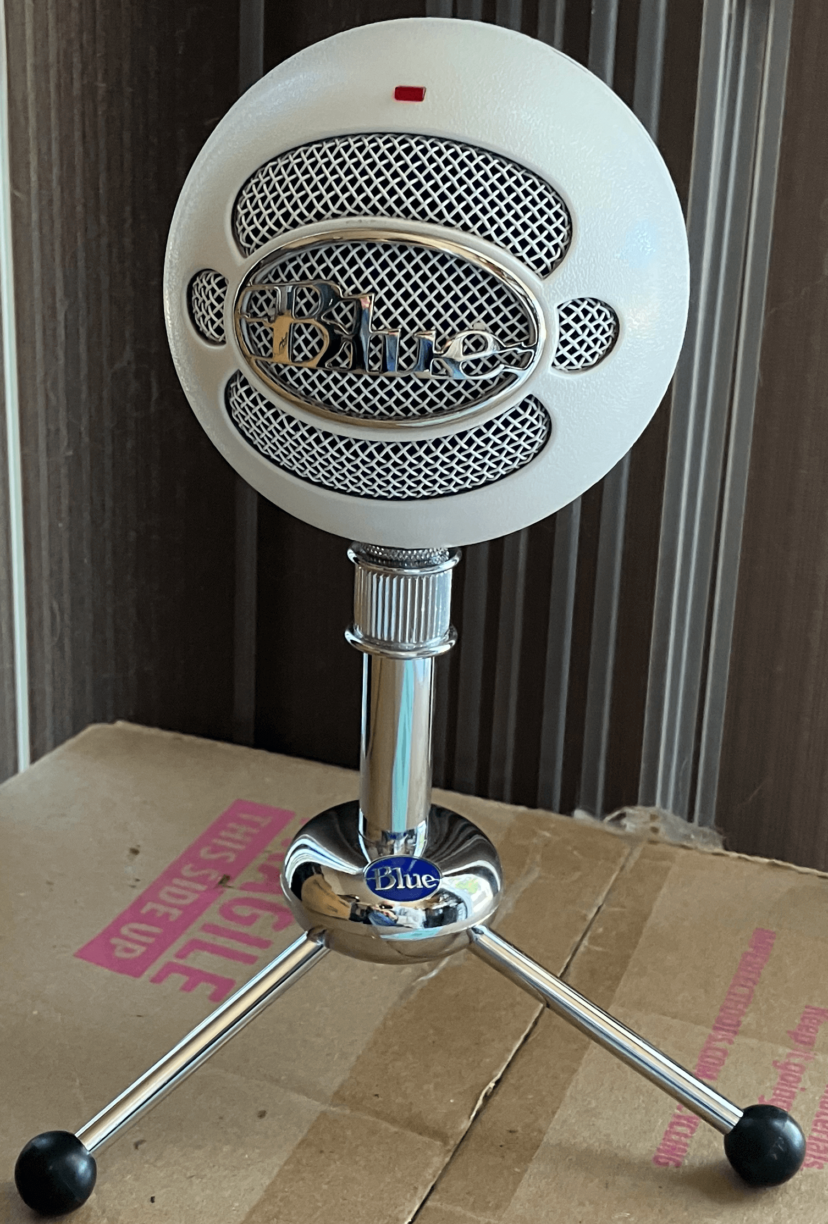 ---
| | | | | | |
| --- | --- | --- | --- | --- | --- |
| ITEM | CONDITION | PRICE | USER MANUAL | NOTES | DIMENSIONS |
| Boss SE50 stereo multi-effects | Excellent | $150 | Yes | | 8½" x 10" x 1⅞" (½U) |


---
| | | | | | |
| --- | --- | --- | --- | --- | --- |
| ITEM | CONDITION | PRICE | USER MANUAL | NOTES | DIMENSIONS |
| Conquest MPS-1000 48-point TRS modular patch bay | Good | $35 | No | | 1U |


---
| | | | | | |
| --- | --- | --- | --- | --- | --- |
| ITEM | CONDITION | PRICE | USER MANUAL | NOTES | DIMENSIONS |
| dbx 140A Type II Broadcast Noise Reduction | Mint | $35 | Yes (PDF) | | 19" x 12½" x 1⅞" (1U) |

---
| | | | | | |
| --- | --- | --- | --- | --- | --- |
| ITEM | CONDITION | PRICE | USER MANUAL | NOTES | DIMENSIONS |
| dbx Project 1 Model 242 Parametric EQ | Excellent | $150 | Yes | | 19" x 5¼" x 1⅞" (1U) |


---
| | | | | | |
| --- | --- | --- | --- | --- | --- |
| ITEM | CONDITION | PRICE | USER MANUAL | NOTES | DIMENSIONS |
| dbx 263X de-esser | Mint | $150 | 263X service manual & 263A user manual (PDF) | | 8½" x 8" x 1⅞" (½U) |


---
| | | | | | |
| --- | --- | --- | --- | --- | --- |
| ITEM | CONDITION | PRICE | USER MANUAL | NOTES | DIMENSIONS |
| dbx MC6 Mini-Comp compressor | Very Good | $100 | Yes | Some tape gum damage to case. | 6½" x 5¾" x 1¼" |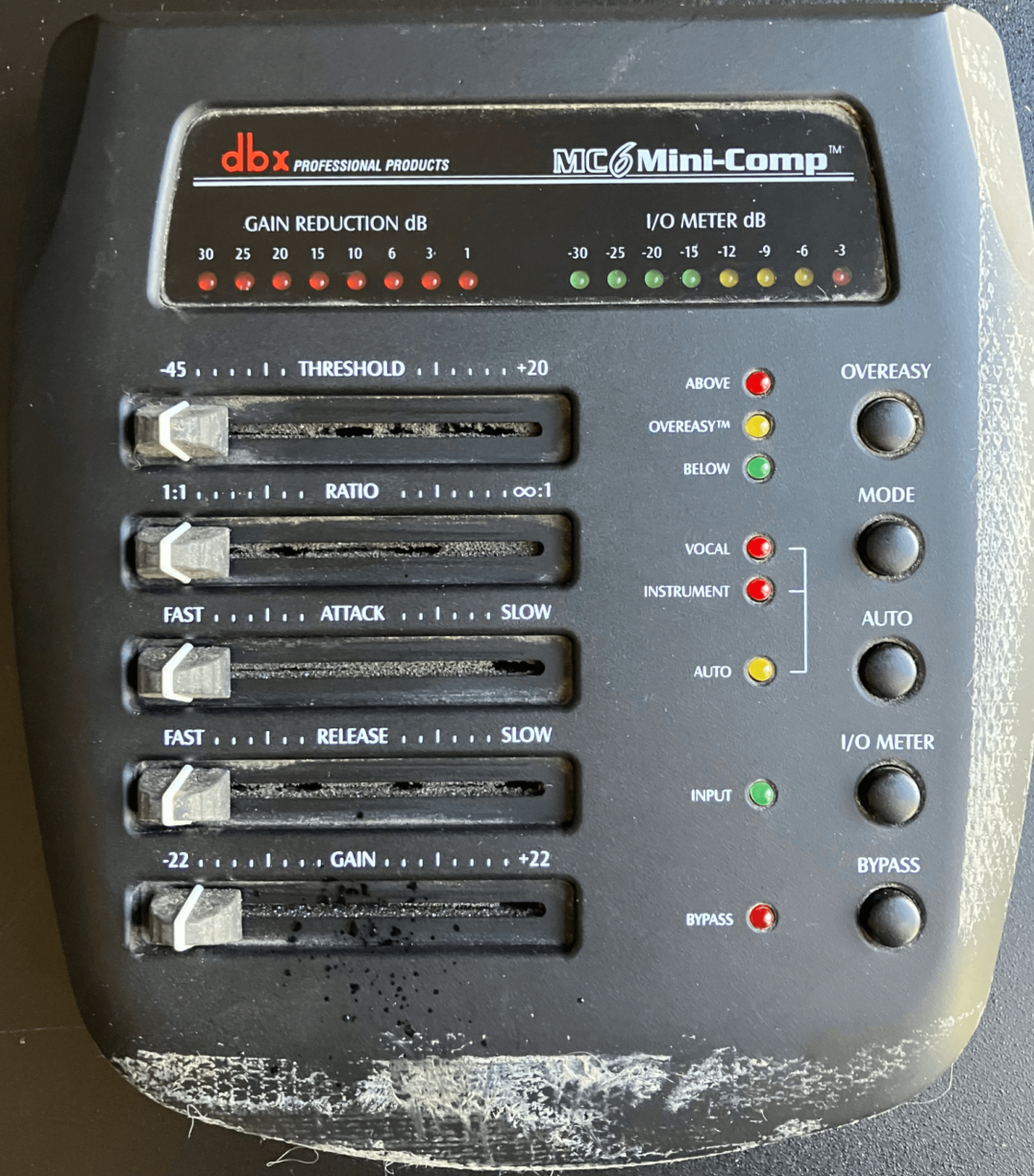 ---
| | | | | | |
| --- | --- | --- | --- | --- | --- |
| ITEM | CONDITION | PRICE | USER MANUAL | NOTES | DIMENSIONS |
| dbx PB-48 48-point TRS patch bay | Very Good | $50 each or 2 for $85 | Yes (PDF) | 2 units available | 1U |


---
| | | | | | |
| --- | --- | --- | --- | --- | --- |
| ITEM | CONDITION | PRICE | USER MANUAL | NOTES | DIMENSIONS |
| DigiTech Studio Vocalist EX vocal harmony processor | Excellent | $200 | Yes | In original box | 21⅞" x 10⅞" x 7½" (3U) |


---
| | | | | | |
| --- | --- | --- | --- | --- | --- |
| ITEM | CONDITION | PRICE | USER MANUAL | NOTES | DIMENSIONS |
| Hughes Retriever AK-500 3-D audio processor | Good | $100 | Yes | 2-sided tape on top, bottom, side. | 16½" x 7" x 1⅞" (1U; no rack ears) |


---
| | | | | | |
| --- | --- | --- | --- | --- | --- |
| ITEM | CONDITION | PRICE | USER MANUAL | NOTES | DIMENSIONS |
| Hughes Sound Retrieval System AK-100 3-D audio processor | Good | $125 | No | Front-panel labels faded, pots need cleaning but function. | 17" x 11" x 3¾" (2U, no rack ears) |


---
| | | | | | |
| --- | --- | --- | --- | --- | --- |
| ITEM | CONDITION | PRICE | USER MANUAL | NOTES | DIMENSIONS |
| JL Cooper DataMaster synchronizer | Excellent | $60 | Yes | | 19" x 6½" x 1⅞" (1U) |


---
| | | | | | |
| --- | --- | --- | --- | --- | --- |
| ITEM | CONDITION | PRICE | USER MANUAL | NOTES | DIMENSIONS |
| Mackie CR-1604 16-ch analog mixer | Good | $200 | Yes (PDF) | Shown with Rotopod | |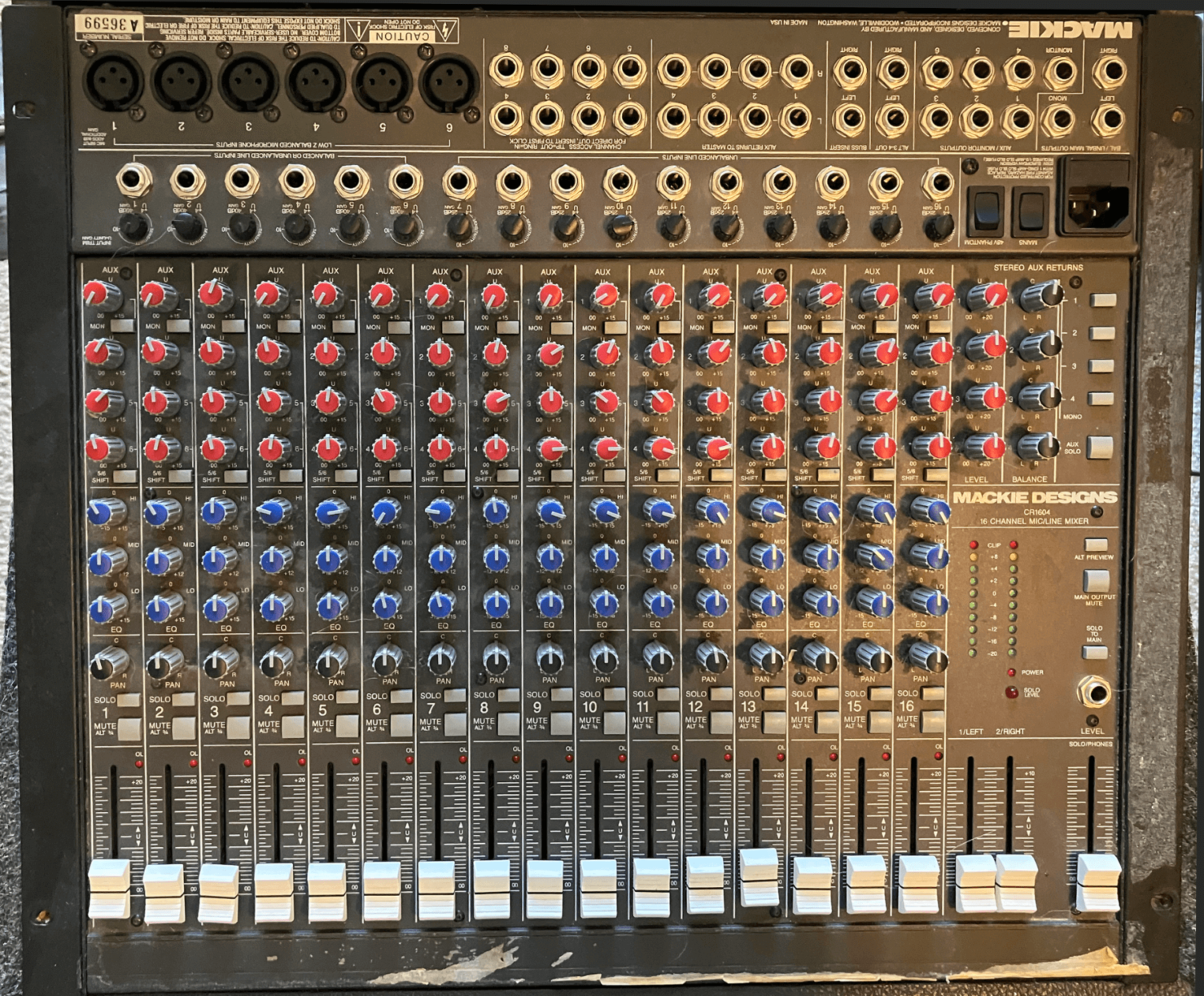 ---
| | | | | | |
| --- | --- | --- | --- | --- | --- |
| ITEM | CONDITION | PRICE | USER MANUAL | NOTES | DIMENSIONS |
| Moog MKPE Three Band Parametric EQ | Non-Functioning | $400 as is | No | One screw hole broken. Won't power up. | 19" x 8" x 3¾" (2U) |


---
| | | | | | |
| --- | --- | --- | --- | --- | --- |
| ITEM | CONDITION | PRICE | USER MANUAL | NOTES | DIMENSIONS |
| Oberheim Matrix-1000 analog synthesizer | Good | $1,000 | Yes | Gouges on top of case. Power supply hum. | 19" x 11½" x 1⅞" (1U) |


---
| | | | | | |
| --- | --- | --- | --- | --- | --- |
| ITEM | CONDITION | PRICE | USER MANUAL | NOTES | DIMENSIONS |
| Oberheim OB-3 drawbar organ expander | Excellent | $400 | PDF service manual, text file user manual, and PDF OB-32 user manual | almost mint | |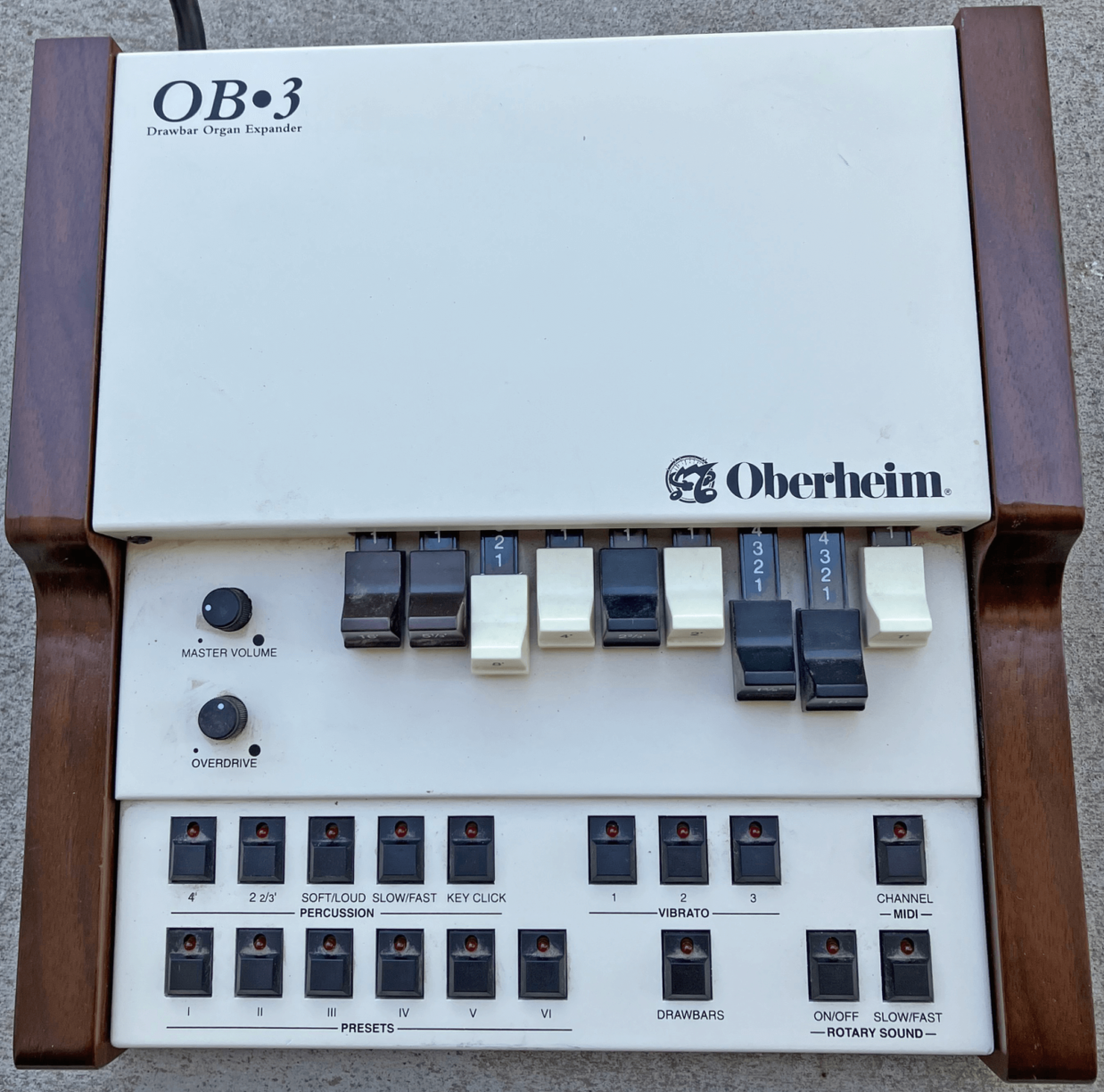 ---
| | | | | | |
| --- | --- | --- | --- | --- | --- |
| ITEM | CONDITION | PRICE | USER MANUAL | NOTES | DIMENSIONS |
| Opcode Studio 5LX MIDI interface | Very Good | $75 each or 2 for $125 | Yes | 2 units available; Requires Opcode OMS software and Mac System 9 or older | 19" x 3¾" x 11" (2U, each unit) |


---
| | | | | | |
| --- | --- | --- | --- | --- | --- |
| ITEM | CONDITION | PRICE | USER MANUAL | NOTES | DIMENSIONS |
| PreSonus FireStudio Tube audio/MIDI interface | Mint | $175 | Yes (PDF) | FireWire 400 | 19" x 8½" x 1⅞" (1U) |


---
| | | | | | |
| --- | --- | --- | --- | --- | --- |
| ITEM | CONDITION | PRICE | USER MANUAL | NOTES | DIMENSIONS |
| Rode Podcaster USB condenser microphone | Excellent | $125 | Yes | Never used. | 8½" x 3" x 3" |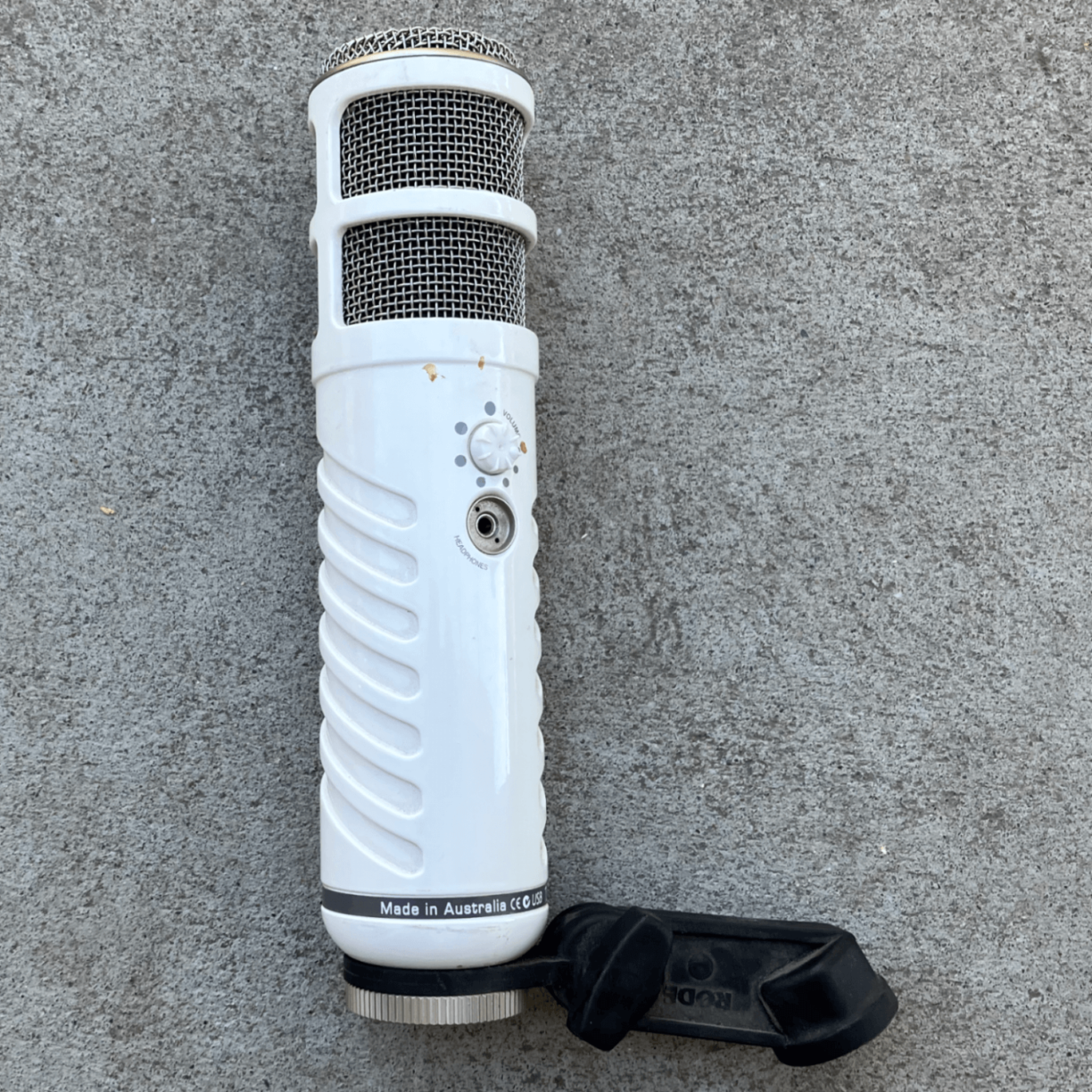 ---
| | | | | | |
| --- | --- | --- | --- | --- | --- |
| ITEM | CONDITION | PRICE | USER MANUAL | NOTES | DIMENSIONS |
| Sansui WS-X1 6-track & 2-track cassette recorder/8-ch. mixer | Mint | $200 | Yes (PDF) | | 13¼" x 24" x 4½" |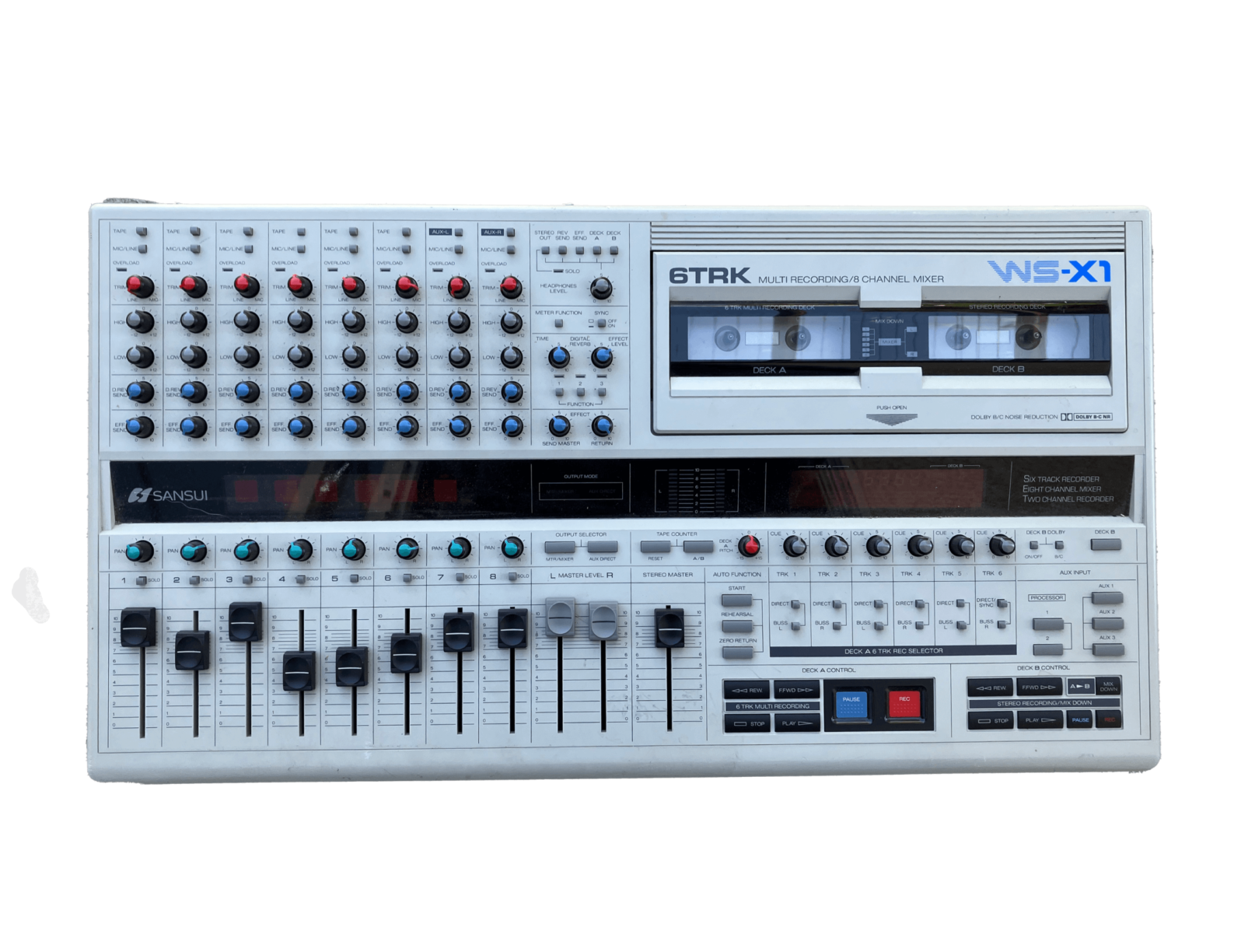 ---
| | | | | | |
| --- | --- | --- | --- | --- | --- |
| ITEM | CONDITION | PRICE | USER MANUAL | NOTES | DIMENSIONS |
| Yamaha MU5 General MIDI tone generator | Excellent | $50 | Yes | Missing host computer connector cable. | 7¼" x 4¼" x 1¼" |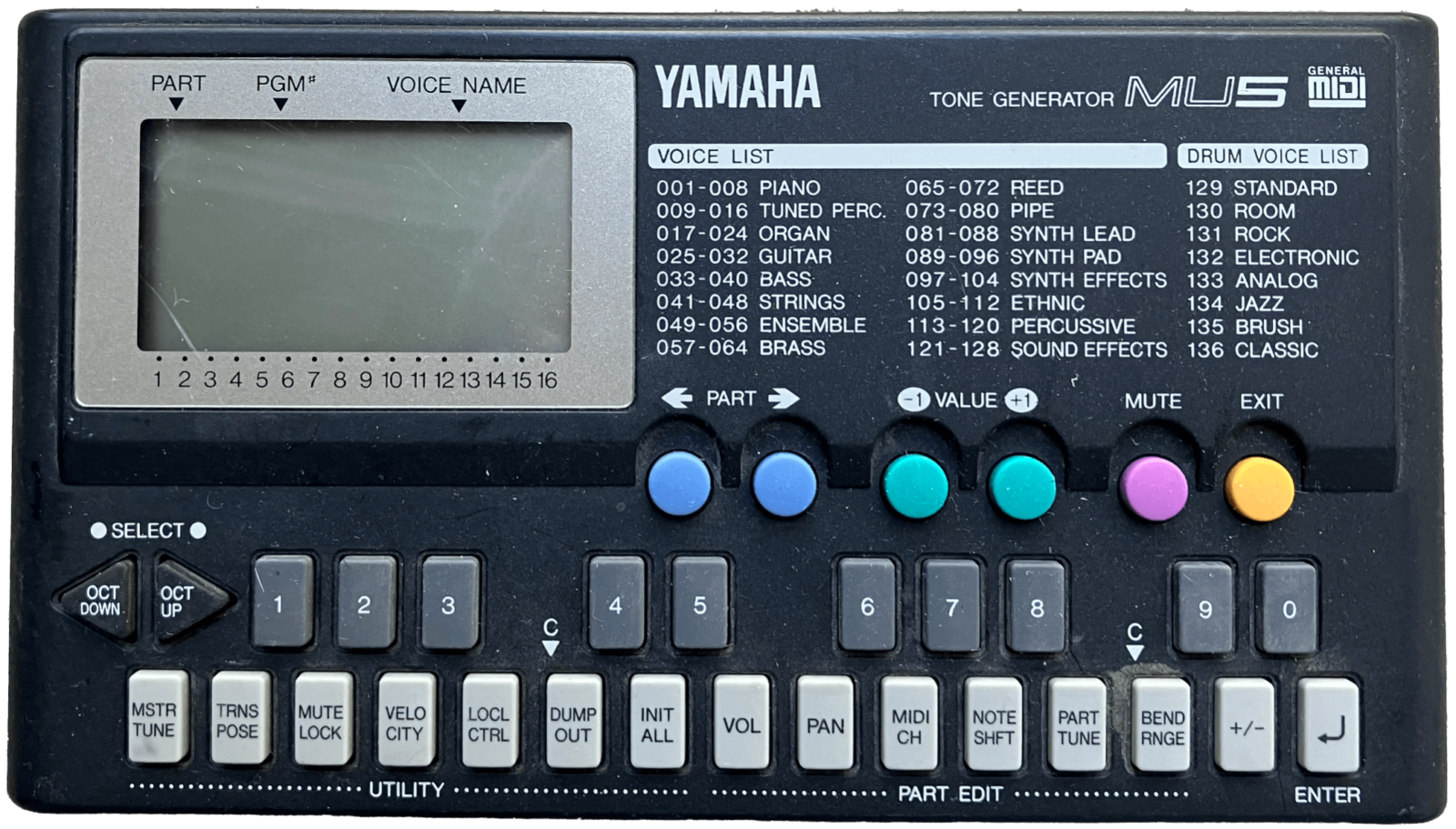 ---