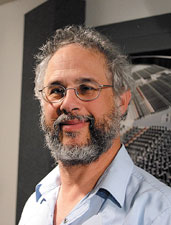 By Steve Oppenheimer
(October 2004)
Just when I thought we might get a breather in the recent trend toward industry consolidation, several new mergers and acquisitions were announced, starting the grapevine buzzing all over again. It's too early to know what these deals will lead to down the line, but the implications for electronic musicians are worth contemplating.
In mid July, Focusrite announced that it had purchased Novation Electronic Music Systems. Both companies hail from the town of High-Wycombe Bucks, in the UK. Both make quality music-technology products, but of very different types, so I doubt that technology was a primary reason for the deal. Focusrite has much stronger marketing and distribution than Novation, so I suspect that Focusrite's management saw a chance to buy a company they knew well, presumably at a good price, and grow it. If this deal indeed strengthens the market presence of Novation products, it would seem to be good news for electronic musicians.
Sonic Solutions' purchase of Roxio's CD- and DVD-burning products, on the other hand, offers obvious technical and business synergies. Sonic Solutions is a world leader in professional DVD-authoring products and offers such consumer and small-business Windows programs as MyDVD and DVDit. By purchasing the Roxio consumer-software line, Sonic acquires a set of popular products for Mac and Windows and gains marketing and distribution strength in the consumer-software world. Some Mac users have been nervous about whether Sonic Solutions will continue to support its Mac products. The official word is that it intends to do so.
I've saved the biggest deal for last. We were taken by surprise when we learned that Avid had acquired M-Audio and assigned the fast-growing company to Avid's pro-audio arm, Digidesign. According to sources at Digidesign and M-Audio, M-Audio founder Tim Ryan will remain as GM of a semiautonomous division. M-Audio will keep its name, maintain its product lines and distribution deals, and keep doing its thing.
M-Audio's "thing" is what makes this deal so interesting. Most of the company's products are designed by contractors and are manufactured elsewhere. But I'll be surprised and disappointed if Pro Tools LE isn't working with M-Audio audio interfaces by next year.
Still, I don't think Avid was after engineering. The biggest reason for this deal is that M-Audio has strong distribution, is continually expanding sales, and is a popular brand name in the world of lower-cost products for the personal studio and, increasingly, in consumer audio. Avid has few lower-end products; had Avid wished to make a major competitive push into the areas that M-Audio is strongest, it would have had its work cut out for it. It makes a lot more sense to buy rather than fight your way in.
What does this mean for users of M-Audio products? I, for one, am encouraged that Tim Ryan is joining Avid's board of directors. That indicates M-Audio's product line and customer support will continue on in the same general direction.